It's the 12 days of Christmas with ALY over at Analyze this and I am a bit behind. It's day 6 but I will throw in a quick Day 5, WHAT ARE YOUR FAVORITE HOLIDAY MOVIES? We always watch the old favorites here at our house. It's a Wonderful Life, numerous versions of Christmas Carol, Miracle on 34th Street. Now I have added a few that I will watch on my own, like
Love Actually. Love everyone in it and it has such great music. Also, The Holiday, which is so sweet and fells very Christmasy.
Jack Black is very charming and seems to be having fun with Kate W. Gotta love it!!!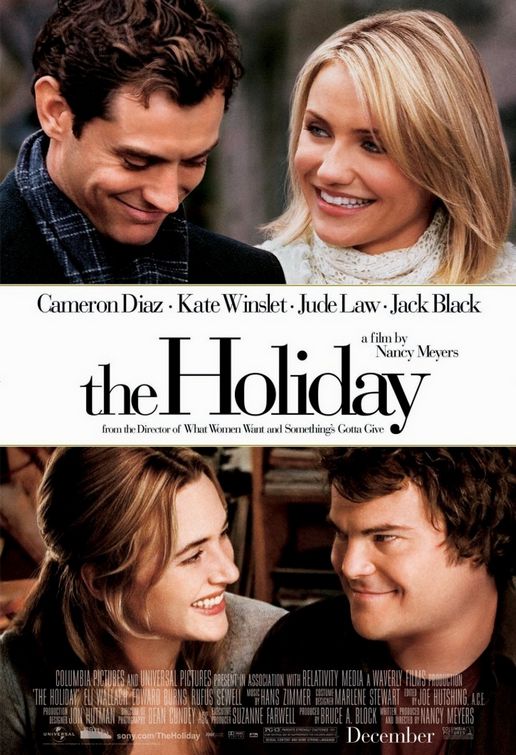 There is a TV movie called "Recipe for a perfect Christmas" on Lifetime, I believe, that is absolutely adorable. If you haven't seen it, try it.
I get to pick things out for myself? Not my kids/nieces. Nephews?
One of those E-reader things
An updated phone with all the gadgets
initial jewelry like you see on ETSY